The Portal to
Your Well-Being
Harmonise yourself from within using colours, sounds, vibrations, and energy resonance.
Breakthrough Resonant Chamber Technology for Better Health and State of Mind.
Beneficial Frequencies for Physical & Emotional Pain Relief, Recovery from Illnesses, Stress Level Management, Burn-Out Relief, Immunity & More.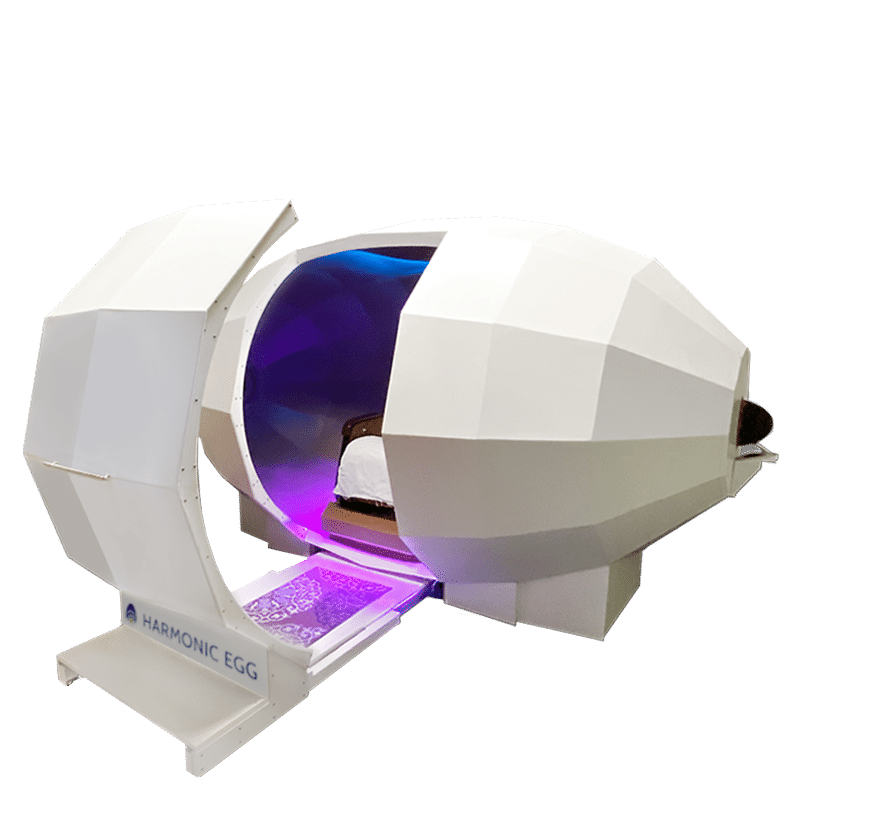 All new clients are asked to complete a detailed history prior to their first visit. This helps determine the best form of treatment. Please fill out the form below before your first appointment.
While most people see results after just one session, it is strongly advised that a minimum of 3-5 sessions be completed. As a general rule, we recommend 3-10 sessions. For chronic conditions or severe diseases, we recommend 10 or more.
Your data is protected! We believe your data is your property and support your right to privacy. Your data is not shared with 3rd parties. 
Disclaimer: No part of this site is intended to diagnose, treat, or cure any illness. Nothing on this site is to be construed as medical advice; the authors are not doctors. Please discuss your personal health, including any options or ideas you may read on the internet (on this site or others) with your personal, qualified health practitioner before making changes to your diet or adjusting/discontinuing any medication. We are not responsible for any adverse outcomes associated with using or misconstruing advice or information on this site.
Alternative/non-mainstream modalities or technologies can make no legal claims. However, this doesn't mean they are not efficient in helping to beat severe health conditions